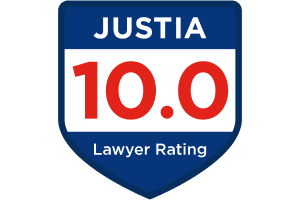 Santa Ana Criminal Defense Lawyer
The Advantages of Working With Thomas Tears, Attorney at Law
While it is good to do your research and weigh your options, don't delay in securing the hard-hitting legal representation you need! If you are looking for a driven and compassionate criminal defense attorney that will devote 100% of his time, energy, knowledge and skill to your case, look no further. Thomas Tears is the right choice for you!
Get More Information About Your Charges
Are you accused of assault? You can be charged even if you never touched the alleged victim. An assault charge is a serious legal matter that demands immediate assistance from an attorney that knows how to fight back.
When another person claims that you physically attacked them, you may be charged with battery, or assault & battery. There are often circumstances leading up to the incident that must be exposed to the court if you hope to avoid a conviction.
There are very serious consequences if you are convicted, or even accused, of child abuse or molestation. The assumption is often that you are guilty, and it is important that you have a fair trial, no matter what bias may exist.
Are you accused of committing an act of domestic violence? You need to ensure that you are represented by an aggressive defense lawyer that can bring your side of the story to light. A persuasive, well-documented defense case can make all the difference.
A DUI charge is a serious legal threat in the State of California. A first offense can lead to up to 1 year in jail, expensive fines, community service, license suspension and mandated DUI classes. If you are lucky enough to have probation as part of the sentence, any violation or failure to pay fines or attend classes can bring serious consequences.
The Santa Ana area has many charges related to a variety of controlled substances, whether marijuana, meth, cocaine, heroin, ecstasy, LSD or prescription drugs such as Vicodin or Oxycontin. The penalties imposed can be extremely severe if you fail to fight back effectively in court.
There are several classes of felony offenses, based upon the specifics of the case. A conviction on a felony can destroy your life completely. Getting a job, holding a professional license, gun ownership or even the right to vote can be severely compromised if you are convicted.
California lawmakers have increased the penalties imposed on offenders if they are believed to have been involved in gang activity. This aspect of the law can impact a criminal case – and there are those who have been convicted of gang crimes who really were not affiliated with a gang, but were in the wrong place at the wrong time.
It is illegal to leave the scene of an accident without rendering aid and calling emergency services for the injured. If you are accused of this crime, you could be facing a prison term and other penalties. Whether you were not the driver, or there was some other situation that led to the incident, we are here to help you fight back.
Young people can make mistakes, be involved with the wrong company, or wrongly accused. We believe that young people that are facing criminal charges deserve a second chance. We fight for every advantage for each young client in court.
A misdemeanor offense is not minor; many of them can have up to 12 months in jail as part of the sentence. If you are facing any misdemeanor charges, it is important to take action and get a criminal lawyer on your side that knows how to fight.
In addition to criminal defense, we also handle personal injury and wrongful death claims. If you have been injured in an auto accident, a motorcycle accident, a pedestrian accident, or injured on someone else's property, you may be entitled to compensation for all of your economic and noneconomic damages suffered. Contact us today to find out how we can help.
Probation is considered to be an advantage for the offender. Judges take it very seriously when a convicted individual fails to adhere to the terms of their probation, whether in paying fines, attending mandated treatment classes, or staying out of legal trouble.
If you are accused of stalking another person, you could be facing some heavy penalties if convicted. Stalking charges can be filed as a misdemeanor or felony, and even a misdemeanor charge can lead to 12 months in jail, and a fine of up to $1,000. Felony stalking has penalties that include up to 5 years in state prison.
There are a wide range of theft crimes, from misdemeanor shoplifting through to burglary, carjacking, robbery, felony shoplifting, identity theft, insurance fraud and others. No matter what degree or form of theft charge you are dealing with, we can help.
Violent crimes are "three strikes" crimes in the State of California. Each conviction on a violent crime adds more time, and the third violent crime can mean 25 years to life in prison. The situation is extremely serious if you are accused of any violent crime, and should be handled be a real professional.
There are a wide range of violent crimes, from domestic violence, through to assault and battery, assault with a deadly weapon, assault with severe bodily harm, as well as weapon offenses and homicide crimes such as murder and manslaughter.
A warrant with your name on it allows for law enforcement to pick you up, any place and any time. A warrant can be issued if you fail to appear for a scheduled court date, if you have violated probation, or even when you have too many traffic tickets that have not been paid.
State legislators have increased the penalties for all types of weapon offenses over recent years. There has been great effort to get illegal weapons off the streets. Law enforcement task forces are engaged in seeking out those who illegally possess or use weapons of all types. These include firearms, knives, and other types of weapons.
Not all law firms have the skill to defend white collar crimes such as insurance fraud, mortgage fraud, embezzlement, bank fraud and identity theft. Many of these charges are filed based upon computer data. We have access to respected resources that can assist as expert witnesses for the defense.
Contact Attorney Thomas Tears Today!
If you are hoping to achieve a charge dismissal or reduction, call Thomas Tears, Attorney at Law and the firm will do everything it can on your behalf to uphold your innocence and secure your exoneration.
Contact a Santa Ana criminal attorney from Thomas Tears, Attorney at Law today.
Client Reviews
Our Location
Conveniently located near where 5 and 55 freeways meet, between First and Fourth Street.
Santa Ana Office
250 N Golden Cir Dr #109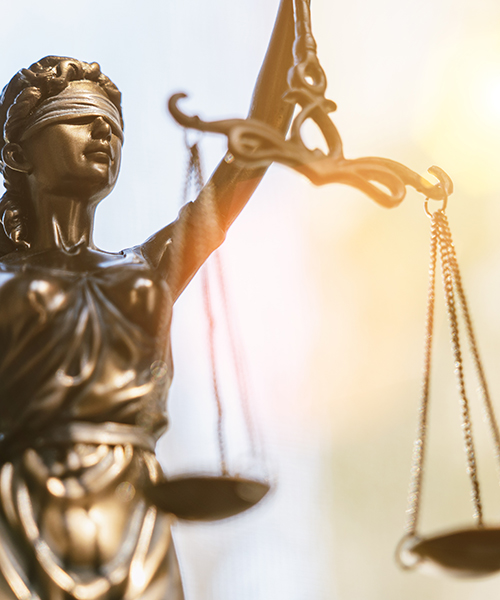 Get in Touch
Contact Us for a Consultation (714) 550-1101