Drug Offenses
Santa Ana Drug Crime Attorney
Need a Lawyer to Help You Combat Your Drug Charges?
If you have been charged with any type of drug offense in Santa Ana, you are in serious legal trouble. Both state and federal drug task forces are engaged in identifying, arresting and charging individuals that are involved in the illegal drug trade.
If you have been arrested and charged with any drug offense, contact a Santa Ana drug crime lawyer from Thomas Tears, Attorney at Law immediately. Whether you are accused of drug possession, drug possession for sale (possession with intent), trafficking, cultivation, manufacturing or other drug offense, you will face very serious consequences if you are convicted.
Our firm represents the accused in all types of drugs crimes, and in cases involving the following controlled substances:
Marijuana
Cocaine
Crack
Methamphetamines
Ecstasy
Prescription Medications, Oxycontin, Vicodin, etc.
Heroin
At Thomas Tears, Attorney at Law, we have successfully resolved countless drug crime cases in and around Santa Ana, and we know how to manage a drug case for the defense. If you have been caught in the justice system on a drug offense, it is imperative that you have highly qualified and experienced defense counsel on your side.
Drug Crime Lawyer in Santa Ana
In a conviction on a drug crime involving narcotics such as cocaine, heroin, or other controlled substance, the penalties that could be imposed by the court are exceptionally harsh. If you have been charged with any type drug crime, you need to speak with our drug crime lawyer as soon as possible. Our founding attorney has been a drug crime attorney in Santa Ana for 39 years, and we have the aggressive attitude and litigation skills that your case needs.
We will work tirelessly to get the charges reduced or dropped when possible. You may have had your rights violated; there could be serious flaws and errors in the prosecution's case against you. We carefully review every detail of the evidence to identify the weaknesses in their case to exploit for your defense.
These could include police procedure, lab problems, chain of custody of evidence or other issue. We are committed to fighting for our clients, and our aggressive approach to drug crime defense has led to many impressive court victories. We know how important you case is to you and your family.
We are prepared to fight for you and your freedom from the moment we take on your case. Contact our drug crime defense attorney today!
Client Reviews
Our Location
Conveniently located near where 5 and 55 freeways meet, between First and Fourth Street.
Santa Ana Office
250 N Golden Cir Dr #109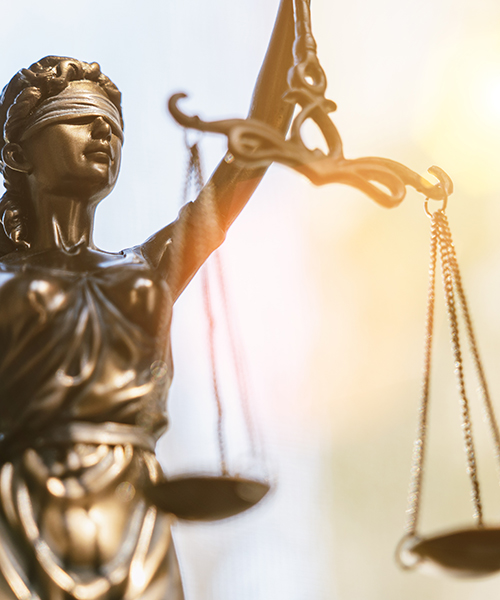 Get in Touch
Contact Us for a Consultation (714) 550-1101