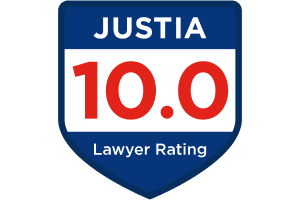 Frequently Asked Questions
Let a Santa Ana Criminal Defense Lawyer Assist You!
What Should I Do if I Have Been Arrested?
If you have been arrested in California, you have rights. You have the right to remain silent and you have the right to retain legal representation. You should not give up these rights lightly, because anything you say or do while in the hands of a law enforcement officer will be used against you when you go to trial. You should contact a competent Santa Ana criminal defense lawyer immediately after you have been arrested in order to start building your defense immediately.
My Child Was Charged With a Crime. What Should I Do?
This can be a very upsetting situation, and we understand that time is of the essence if your child is facing serious criminal charges. We have worked with juvenile charges for years, and we understand the turmoil that your family is put in when a minor child is looking at fines, restrictions or jail time. The sooner you contact our legal team, the faster we can begin researching your child's case and working on the defense that will maximize the chances of receiving a positive outcome in court.
What Should I Do if I Find Out That There Is an Outstanding Warrant for My Arrest?
You need to contact a Santa Ana warrant attorney as soon as possible. If you find out that there is a warrant for your arrest, you could be arrested at any time and taken directly to jail. If you know that this is a possibility, you need to speak with an experienced lawyer right away to begin formulating the best plan of action. Our lead attorney has 39 years' experience in California criminal defense, and we will fight for your rights.
I Was Charged With a Crime That I Didn't Commit. What Can I Do?
We cannot stress enough that you need to speak with an attorney right away. If you are facing charges for something that you didn't do, you could be convicted of a crime and spend time in jail that is completely unjust and undeserved. We at Thomas Tears, Attorney at Law has the experience and aggressive attitude that you need in your case. We will personally handle your case and we will work tirelessly to ensure that your rights are not infringed upon.
What Is the "Three Strikes" Law?
This law was passed in California in 1994, and it has to do with repeat offenders. If you have been convicted of a felony in the past and you are convicted with a second felony, you face double the incarceration period. A third felony will result in life imprisonment. This law is very strict and if you are facing your third "strike," you need to consult an experienced criminal defense lawyer right away.
What Is a White Collar Crime?
Non-violent crimes that involve deception, fraud or similar circumstances are referred to as "white collar" crimes. Embezzlement, forgery, mail fraud, internet fraud, identity theft, computer fraud, larceny, etc. are some examples of white collar crimes. Depending on what your alleged crime involves, you could be charged at the state or federal courts.
What Should I Do if I Have Been Arrested for DUI?
If you have been arrested or charged with DUI in California, you need to speak with an attorney. Only an experienced DUI lawyer can ensure that your rights will be upheld throughout your case. Don't try to fight a DUI charge alone or with inexperienced counsel. We have the experience in litigation that you need.
How Are Charges Filed?
Under most circumstances, it is up to the decision of the District Attorney to file misdemeanor or criminal charges in the courts of Orange County. Sometimes, however, charges are filed by a Grand Jury. The decision to file charges is based on an exhaustive process of investigation, questioning, evaluating the evidence and determining whether or not the case is sufficiently strong to merit a prosecution. To put it simply, the DA will not normally move to file charges unless and until he or she believes that the case is likely to result in a conviction. In light of this, it is important to realize that the fact that charges have been filed against you means that the prosecutor has decided to get you convicted and is serious about winning the case against you.
What Is Bail?
In some cases, a criminal defendant may be released on his or her own recognizance. This means that the defendant is essentially allowed to leave jail upon the promise that he or she will return to court for the next scheduled date. If the judge has reason to believe that the defendant may not be reliable in this respect, such as if he or she thinks that the defendant might try to escape prosecution by leaving the state, it is likely that the judge will set bail. Bail is the amount of money which must be paid as a security against the defendant's early release. If he or she does return to court, the amount of bail will be returned, but the monies will be forfeited if the person fails to appear. The amount of bail may in some cases be reduced through effective argumentation on the part of a criminal defense attorney. Prior to posting bail call (714) 550-1101!
What Is an Arraignment?
The arraignment is the first time that a criminal suspect will appear in court. It is at the arraignment that the judge initially reads the charges to the suspect, who then becomes the defendant in the case. In most cases it will occur within hours of the arrest, or perhaps on the day following the arrest. At the arraignment, the defendant must enter a plea, such as guilty or not guilty; bail is set at the arraignment, and the decision is made whether or not the person will be released prior to trial.
What Is a Preliminary Hearing?
In felony cases only, a defendant has a right to a speedy preliminary hearing within 10 court days of the date of arraignment. At this hearing the district attorney must present evidence sufficient to convince a judge that a felony has been committed and that the person charged IS the person who committed the crime. This type of hearing does not apply to misdemeanors.
What Can I Expect on My Case?
Each case is different. There are individual consequences which necessarily flow from a finding of guilt on each offense. In addition, the individual defendant, his or her prior record and the circumstances surrounding this particular charge – including the court where the case is filed are all determining factors in reaching the ultimate disposition of a case.
Have you or someone you love recently been arrested for DUI? If so, we have compiled some of the frequently asked questions we encounter on a regular basis at our firm. We encourage you to continue reading below; if you are in need of an aggressive legal defense, please don't hesitate to contact our lead attorney Thomas Tears to discuss what types of defenses he would employ in your case.
What Is the Legal Limit in California?
In California and all 50 states it is against the law to operate a motor vehicle with a blood alcohol concentration (BAC) of .08% or more. It is also illegal for a person to operate a commercial vehicle with a BAC of .04% or more.
Can I Get a DUI for Driving Under the Influence of Drugs?
DUI is not limited to alcohol, a person can be arrested for driving under the influence of alcohol, illegal drugs or even lawfully prescribed medications. Under VC Section 23152 Driving under the Influence of Alcohol or Drugs, it is unlawful for a person to drive under the influence of any alcoholic beverage or drugs, or combination of alcohol and drugs.
What Are the Consequences if I Refuse to Take Field Sobriety Tests?
Unlike chemical test refusal, there are no consequences for refusing to take field sobriety tests. These roadside tests are done to gather evidence against you and to gain probable cause to make a DUI arrest. You can lawfully refuse to submit to field sobriety tests without any negative consequences; however, it's important to refuse such tests politely.
Are Sobriety Checkpoints Lawful?
Sobriety checkpoints are generally set up in areas with high volumes of drunk drivers and they are often conducted around 9 p.m. to 3 a.m. when drunk drivers are more inclined to be on the roads. Police officers cannot randomly set up check points whenever they please or outside of bars while waiting for patrons to leave. Usually a senior officer has to decide to set up a checkpoint, and often times they have to make some kind of public notice, and standard procedures must be followed in order to avoid violating peoples' constitutional rights.
Contact Thomas Tears, Attorney at Law
If you or someone you love was recently arrested for DUI, you are urged to contact Santa Ana DUI attorney Thomas Tears. With 39 years of experience in criminal and DUI defense, attorney Tears has handled more than 5,000 criminal cases. He has the knowledge and experience to defend you against any type of drug or alcohol-related DUI charge, whether it is being prosecuted as a misdemeanor or a felony offense. Contact us today!
Client Reviews
Our Location
Conveniently located near where 5 and 55 freeways meet, between First and Fourth Street.
Santa Ana Office
250 N Golden Cir Dr #109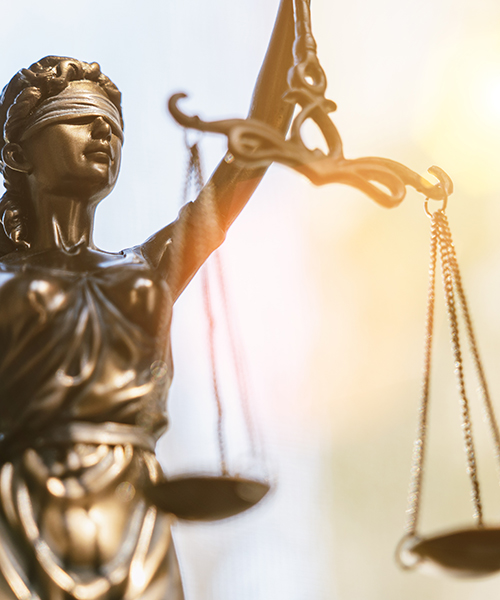 Get in Touch
Contact Us for a Consultation (714) 550-1101